CV+Bio

Nihat Karataşlı (born in 1988) is an artist currently based in Beirut. He makes videos, animations, sculptures, performances and installations, mostly concerned with intimacy in the physical and virtual public spaces. In his current projects, he concentrates on rituals of sanitization, care and repair.

Karatasli holds an MFA degree from the School of the Art Institute of Chicago and he participated in artist residencies in Lebanon, South Korea, Spain and Turkey; including the Home Workspace Program of Ashkal Alwan and the Research and Production Programme of 16th Istanbul Biennial. He gave artist talks/lectures in institutions like Koc University (Istanbul), The School of the Art Institute of Chicago (Chicago), Framer Framed (Amsterdam), Akbank Sanat (Istanbul), Borusan Contemporary (Istanbul) and YKY Kültür (Istanbul). He published articles and interviews in Istanbul-based arts magazines Art Unlimited and border_less. He is the co-founder of hüzünArchive run under Koç University (Istanbul). Beside his art practice, he has been teaching several new media arts related courses on the Shanghai-based art and technology platform OFcourse.

Some of the group shows and film festivals he participated are; 7th Mammoth Lakes Film Festival, California (2021); 14th Documentarist, Istanbul (2021); YAM Open at Yellowbox Art Museum, Qingdao (2021); I'm Meta at Shanghai Plaza, Shanghai (2021); 37th Kasseler Dokfest (2020); Stand Firm, Stand Here at Ohklahomo, Chicago (2019); Border/less Space at Istanbul Literature House, Istanbul (2019); Positive Space at Operation Room, Istanbul (2018); Within Receding Horizons at Sullivan Galleries, Chicago (2018); The Moving Idea at Ses Dotze Naus, Ibiza (2018); 2_gather at Art Center Nabi, Seoul (2017); Plugin at Contemporary Istanbul, Istanbul (2015).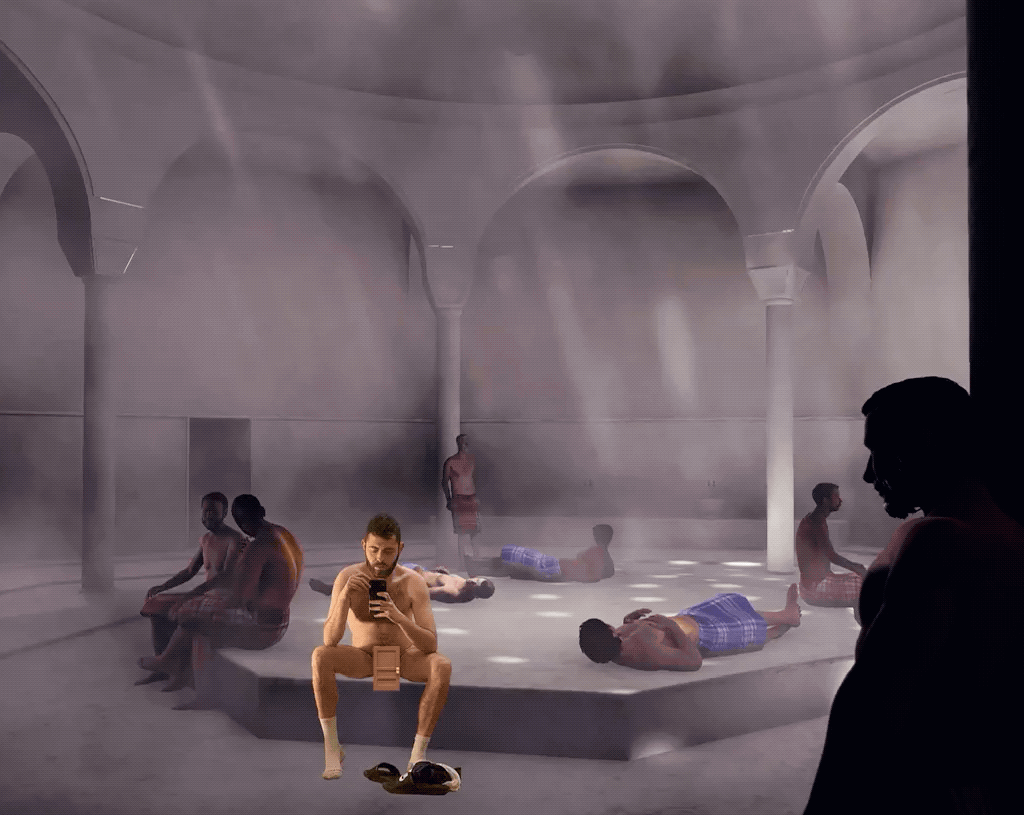 Education
School of the Art Institute of Chicago
MFA. in Studio
Chicago, US

2016-2019
İstanbul Bilgi University
BA. in Visual Communication Design
BS. in Computer Science
İstanbul, TR

2009-2014
Free University of Bolzano
BA. in Visual Communication Design (Exchange)
Bolzano, IT

2013
University of Liverpool
BS. in Computer Science (Exchange)
Liverpool, UK

2012
Teaching & Research
OFcourse
Lecturer
Shanghai, CN

2020-ongoing
Xi'an Eurasia University
Media Arts Workshop
Xian, CN

2020
Koç University
KUAR Lab Guest Researcher
Istanbul, TR
2018
School of the Art Institute of Chicago
Part-time Teaching Assistant
Chicago, US

2016-2019
İstanbul Bilgi University
Full-time Research Assistant
İstanbul, TR

2015-2016
İstanbul Bilgi University

Part-time Researcher
İstanbul, TR
2014-2015

Artist Residencies
Slavs and Tatars Studio
Residency and Mentorship Program
Berlin, DE
2021
~upcoming
Ashkal Alwan
Home Workspace Program
Beirut, LEB
2019-2020
16th Istanbul Biennial
Research and Production Programme
Istanbul, TR
2018-2019
Ses Dotze Naus
Ses Dotze Naus Artist Residency
Ibiza, ESP
2018
Art Center Nabi
Nabi Artist Residency
Seoul, KR
2017
Scholarships & Awards
SAHA
Support Grant
in partnership with
Slavs and Tatars
Istanbul, TR

2021
SAHA
Support Grant
in partnership with
Ashkal Alwan
Istanbul, TR

2019-2020
School of the Art Institute of Chicago
New Artists Society Full Merit Scholarship

Chicago, US

2016-2019
School of the Art Institute of Chicago
Dean's Professional Development Award
Chicago, US

2017
Türk Petrol Vakfı
TPV International Graduate Fellowship

Istanbul, TR

2016
Istanbul Bilgi University
Full Merit Scholarship
Istanbul, TR
2009-2014
University of Liverpool
Laureate Exchange Fellowship
Liverpool, UK

2012
Selected Screenings
7
th
Mammoth Lakes Film Festival
California,
US
2021
14
th
Documentarist

Pera Museum, Istanbul
, TR
2021
37
th
Kasseler Dokfest
Kasse
l,
DE
2020
9
th
Mumbai Shorts Int.Film Festival
Mumbai
,
IND
2020
Danscentrumjette Film Festival

Brussels, BEL

2012
Selected Group Exhibitions
YAM Open
Yellowbox Art Museum
Qingdao, CN
2021
I'm Meta
Shanghai Plaza 138
Shanghai,
CN
2021
Stand Firm, Stand Here
Ohklahomo
Chicago, US
2019
Border/less Space
Istanbul Literature House
Istanbul, TR
2019
Positive Space
Operation Room
Istanbul, TR
2018
Within Receding Horizons
Sullivan Galleries
Chicago, US
2018
The Moving Idea
Ses Dotze Naus
Ibiza, ESP
2018
Annual Art Competition Exhibition
Bridgeport Art Center
Chicago, US
2018

2_gather
Art Center Nabi
Seoul, KR
2017

LA Art Book Fair
Geffen Contemporary at MOCA
Los Angeles, US
2017

Iterative Information, Origin Ongoing

School of the Art Institute of Chicago
Chicago, US
2016
ArtAround Moda
RedBull ArtAround
Istanbul, TR
2016
X-Change / Plugin
Contemporary Istanbul
Istanbul, TR
2015
Across the Earth, Hear Head is on the Balcony
Piartworks
Istanbul, TR
2015
SeeSaw
AmberFest
Istanbul, TR
2015
AmberPlatform
Contemporary Istanbul
Istanbul, TR
2014
Project01
santralistanbul Energy Museum
Istanbul, TR
2014
SeeSaw
santralistanbul Contemporary Art Museum
Istanbul, TR
2012