Release dressoir V00
2021
object assamblage
with performances


Release dressoirs is a series of object assemblages embedded with performances. Every dressoir comes with a selection of objects and plants, a deck of cards for the performances and a voice recorder+speaker. I have been collecting these objects since 2019 from Beirut and Tripoli, some of the objects are installed as is, some of them are materially manipulated and some of them are produced by myself. I have been using them as a support toolkit to deal with trauma and addiction.

The legend for the objects is as below;
(1) avocado seeds grown in glass shells of nargile (sisha) and toilet lamps
(2) a magnetic acrobat
(3) 2 cocks of any metal
(4) a face carved out of stone ~ to be kissed
(5) a couple of phallic candle killers
(6) glass fixtures for a Turkish-bath dome
(7) binoculars
(8) olive-flower cologne served in a traditional Egyptian perfume-bottle
(9) a medical dummy with a stomach
(10) a perfume bottle filled with water collected from a Turkish bath
(11) drawer for the deck of performance cards & voice-recorder
(12) drawer for the selection of natural essential oils
(13) cupboard for screaming
(14) cupboard for perfumed breathing exercises

The dressoirs should be installed in front of a scratched wall that reveals what's underneath.

The regulations of the dressoir goes as follows; (1) one should feel lonely, anxious, traumatized, addicted or relapsing. (2) when the obsessive urge arises or when the user feels lonely and/or anxious, the user should pick a card from the deck and perform the card (3) the user should keep on drawing cards since the urge goes away and the user feels more relaxed.

Whenever the user feels ready, the user can use the voice recorder to listen to and/or record a story of trauma, abuse and/or addiction, at any needed instance.


Either the user interacts with the dressoir or not, the plants should be well taken care of.



with special thanks to Christian Sleiman, Vida Guzmic
photographs Bilal Houssami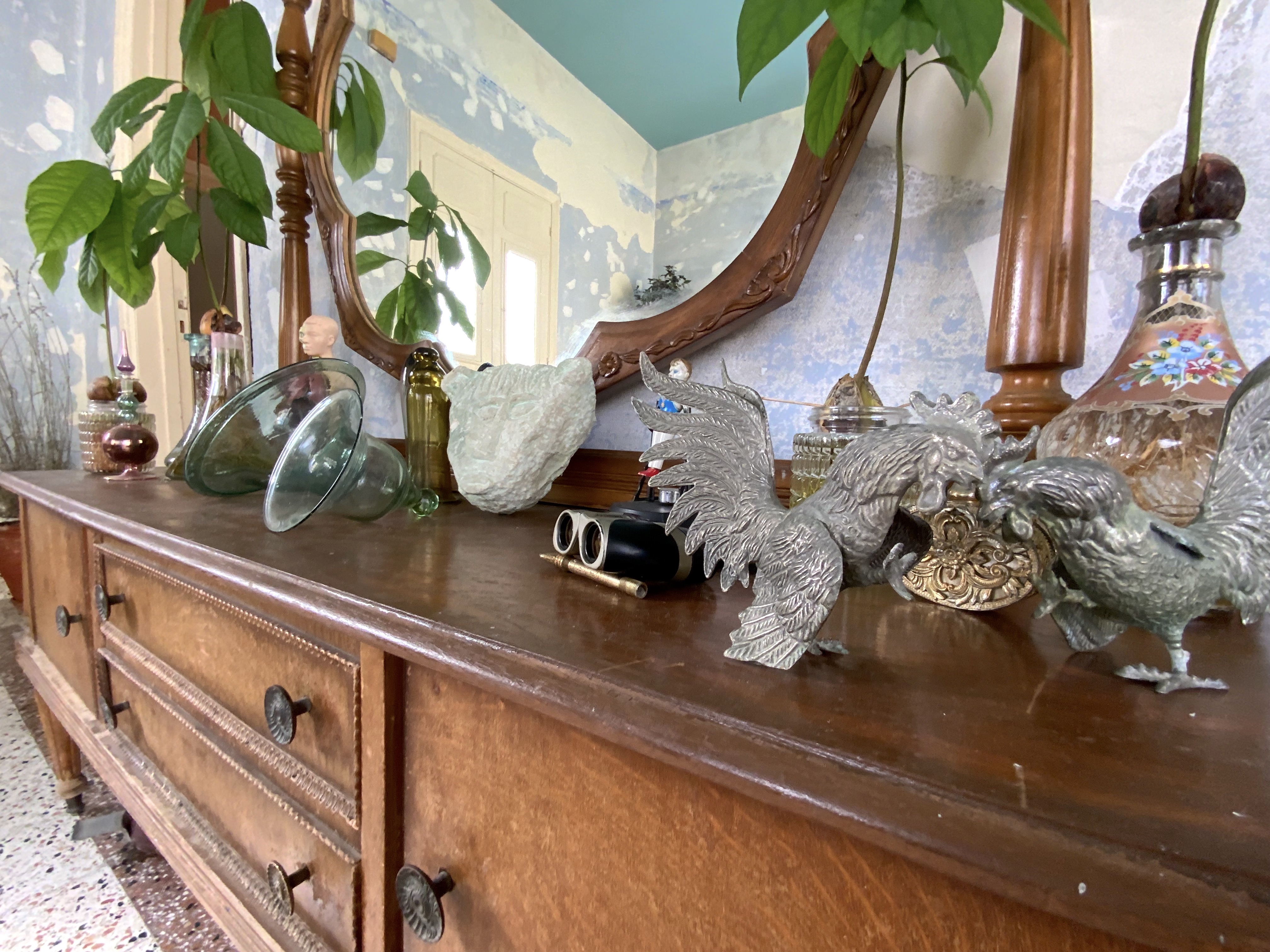 Performance00
for Release dressoir V00



Put a phallic candle-killer in your mouth, sing your national anthem from beginning to end.



photograph Bilal Houssami
Performance01
for Release dressoir V00



Take the binoculars and try to find yourself in the mirror.



photograph Bilal Houssami
Performance02
for Release dressoir V00



Put your head in the screaming cabinet, and scream till your legs get tired.



photograph Bilal Houssami
Performance03
for Release dressoir V00



Lick the tummy of the medical dummy until you feel it is totally clean.



photograph Bilal Houssami